Clemson Honors Student Ambassadors
Looking for a Student Perspective on Clemson Honors?
Clemson Honors Student Ambassadors are Honors student volunteers who are official ambassadors for the Honors College and who are passionate about Honors at Clemson University.
Ambassadors meet with prospective students and their families to provide a student perspective on their various Honors experiences.
They are a diverse group of students, representing each of Clemson's academic colleges listed below, and they are involved in all aspects of campus life. They are developing communication, teamwork, and leadership skills as they interact with prospective students and their families.
You can read more about each ambassador within their major's college.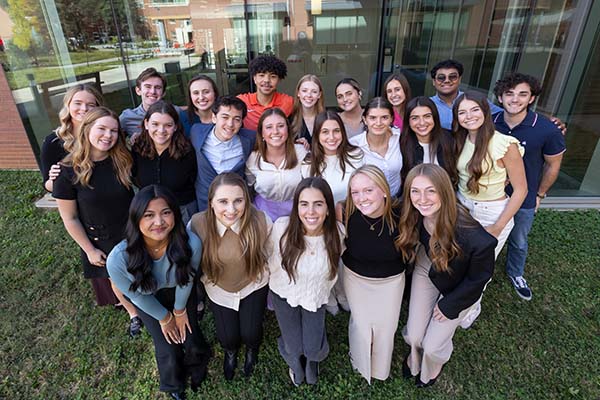 Name: Riley Stotzky
Hometown: Hampton Bays
Major: Political Science
Class: May 2024
Email: rstotzk@g.clemson.edu
My involvement in the Honors College: I am involved in the National Scholars Program as well as the Dixon Global Policy Scholars.
My involvement in Clemson University: I am involved in Alpha Delta Pi sorority, Creative Inquiry, and the Chick-fil-a club.
Why I chose Clemson and the Honors College: I was actually the first person from my high school to ever go to Clemson. The more I found about Clemson the more I fell in love with it- from the overflowing school spirit to the extensive research opportunities. The Clemson Honors College allowed me to have a supportive network of faculty and peers that made Clemson feel like a home away from home!
My future goals: