Staff Performance Management Process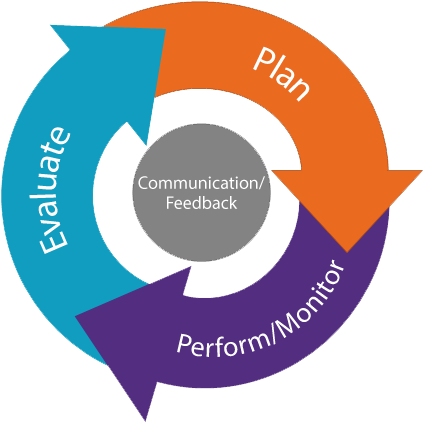 The goal of Clemson's performance management process is to help employees and Clemson maximize performance potential and engage supervisors in the success and growth of every employee.
The process comprises three major phases: Planning, Performing and Monitoring, and Evaluation with continual communication and feedback throughout the process. Please familiarize yourself with the phases and your supervisory responsibilities as outlined below.
Staff Performance Management is required to be completed using OnBase-Performance for all full-time equivalent (FTE), new hire/probationary and 6-month trial status employees. Time-limited positions (TLP), Time-limited Grant positions (TGP) and Temporary positions will not use OnBase Performance.
Supervisors of Temporary Staff
Performance Management Stages
Frequently Asked Questions
Office of Human Resources
Office of Human Resources | 108 Perimeter Rd, Clemson, SC 29634