Global Engagement: Expand Your Worldview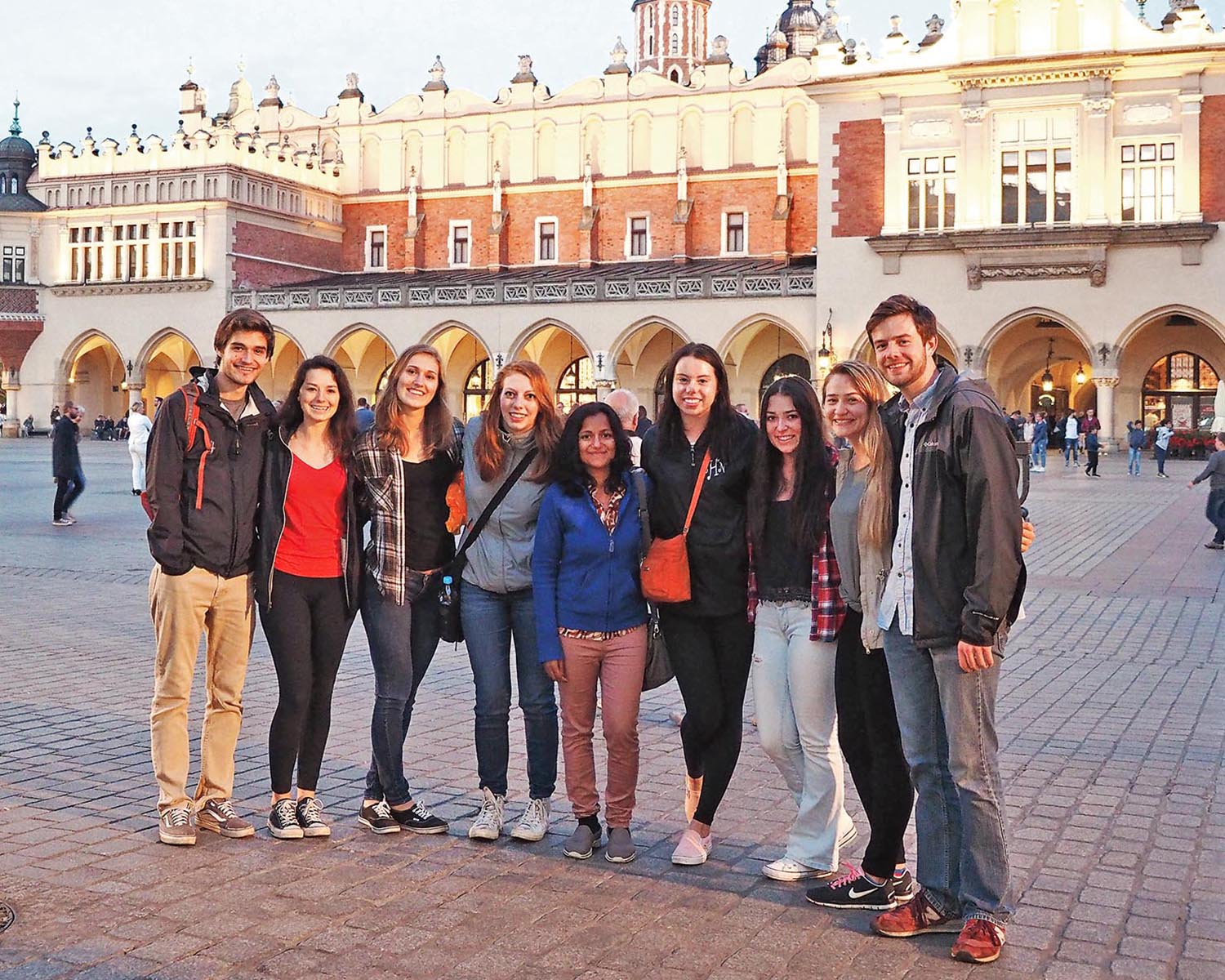 Whether you're learning advanced math in Hungary, studying dental care in Panama, conducting biology research in Australia or participating in a virtual research internship, you can be sure that you're gaining valuable experience in a subject in which you're interested through the global engagement program.
Get Involved
Global engagement opportunities allow you to take courses, perform research or participate in an internship in a number of countries around the world. College of Science undergraduate students also have opportunities to be involved with undergraduate research or internship during a summer or semester.
The College of Science is advancing ScienceForward — and you can, too. Explore the many opportunities in the global engagement program available to Clemson students.
Find Your Own Global Experience
"As a genetics major it is not easy to find science courses that I can take abroad, and microbiology is a class that I have been wanting to take. I would not have had the time to take it if it wasn't for this program. The class was extensive and covered the same material that was covered in the regular Clemson course. This program lived up to my expectations in terms of education, cultural experience and personal growth."

Megan Michalski

General Microbiology in Poland

Genetics
"Studying abroad through the College of Science has been one of the best decisions I've made since coming to Clemson. I've always been a bit shy, but I feel like I've really come out of my shell during my time in Ireland. I've made some amazing friends and had some awesome experiences, like traveling to Galway and the Cliffs of Moher. The confidence this program has given me will help in my academic and personal endeavors."

Sam Smith

Study Abroad: Dublin

Mathematical Sciences
"If you are thinking to study abroad to gain a new experience, try your best to be open to new things. Keep your phone away so that you get to experience different people who are also traveling or people who are local to the area."

Connor Myrick

Study Abroad: Costa Rica

Biochemistry
"I think companies like seeing that I was willing to put myself into a new situation. They also like hearing how the education system is different and any challenges I might've faced. How I overcame them speaks volumes to future employers."

Justin Dahouas

Study Abroad: New Zealand

Mathematical Sciences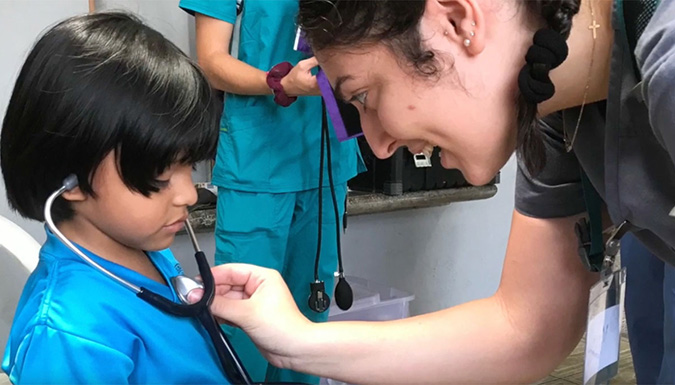 Video Tour
Health Missions in Latin America
Let your lessons in health care motivate you as you acquire medical, dental, physical therapy and pharmaceutical experience in the tropical setting of San Jose, Costa Rica, or Panama City, Panama. Apart from assisting and shadowing medical professionals in the establishment of rural health clinics, you will learn about the country and its culture, have a chance to visit the Panama Canal, hike among the local wildlife and waterfalls, and catch a morning brew after touring a coffee plantation.
Watch Video
Plan Your Own Program
Studying abroad requires careful planning to ensure you receive all the credits you need by your anticipated graduation date. For example, you may have to take prerequisite courses or reorder some courses to free up classes to be taken abroad. You may need to consider how to finance your experience abroad. We are here to help you get to your destination and goal. Make an appointment with the College of Science global engagement team at the beginning of your planning process, and we'll assist you with choosing a program, filling out applications and preparing for your time abroad.
STEP 1: Complete the Study Abroad Advising Application, including the virtual Study Abroad 101 session embedded within.
STEP 2: Explore program options and meet with your academic adviser about your degree progress and planning. Once you have an idea when to go abroad as well as what courses you will be able to take abroad, we can help you decide which program is right for you.
STEP 3: Make an appointment with the global engagement team for the College of Science via CU Navigate. Select "Study Abroad" as a care unit. We will help you navigate the study abroad process, beginning with how to select a program and how credit transfer works.
STEP 4: Once you've found the ideal program, it's time to apply and get courses approved for credit transfer. Have your coursework pre-approved to ensure you receive the maximum credit for the courses you take. Complete the "Request to take Courses Abroad" form by meeting with your academic adviser and financial aid adviser, if applicable. This may require multiple signatures.
College of Science
College of Science | 230 Parkway Drive, Clemson, SC 29634