Ecosystem of Agricultural Technology Sharing

The Ecosystem of Agricultural Technology Sharing (EATS) is a community bringing public and private industry participants together to collaborate on agricultural technology solutions. EATS focuses on development, testing, training, deployment, and demonstration of precision agriculture technologies to farmers regionally and worldwide.
Industry Participation

The EATS community represents a consortium of participants working on different aspects of common ag tech solutions, enabling acceleration of developments while strengthening their impacts and broadening their accessibility.

EATS establishes a community where small and large stakeholders from a wide variety of disciplines and industries will be able to work together for a common good. The unique contributions and expertise among the participants drive the success of the community.

A participation agreement establishes guidelines for participation, benefits, and interactions.

Members

Membership information coming soon!
MISSION
EATS is established as a community focused on developing and deploying agricultural technology solutions to farmers through a collaborative network of public and private industry experts with the goal of advancing sustainability, economic development, and efficiency.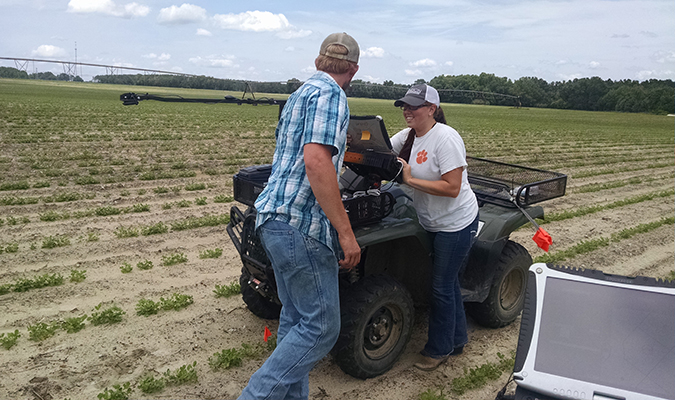 "Today's agriculture is increasingly dependent on technology to remain competitive.  Collaboration between our research team and industry allows us to develop and adapt technology for use by farmers in South Carolina to improve their efficiency and profitability.  EATS fosters collaboration with industry with a focus on the needs of our farmers."

George Askew

Vice President

Clemson Public Service and Agriculture
"The goal of the EATS program is really just a reflection of the core of our Land Grant mission. By combining ideas and resources between our University researchers and industry experts, we aim to more effectively meet the technology needs of farmers and the people who depend on them for food and fiber."

Keith Belli

Dean

College of Agriculture, Forestry and Life Sciences