Clemson Honors Student Ambassadors
Looking for a Student Perspective on Clemson Honors?
Clemson Honors Student Ambassadors are Honors student volunteers who are official ambassadors for the Honors College and who are passionate about Honors at Clemson University.
Ambassadors meet with prospective students and their families to provide a student perspective on their various Honors experiences.
They are a diverse group of students, representing each of Clemson's academic colleges listed below, and they are involved in all aspects of campus life. They are developing communication, teamwork, and leadership skills as they interact with prospective students and their families.
You can read more about each ambassador within their major's college.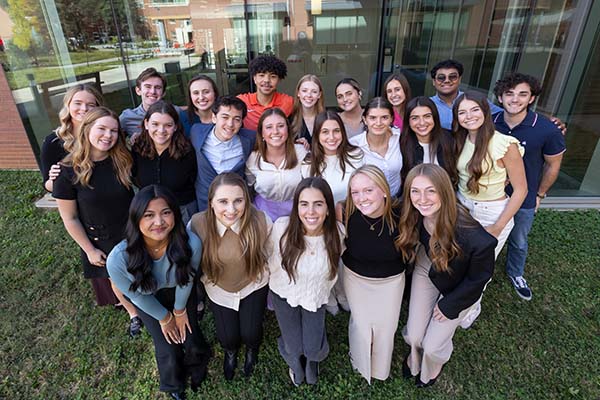 Name: Alaura Cakley
Hometown: Columbia
Major: Engineering
Class: May, 2025
Email: acakley@clemson.edu
My involvement in the Honors College: I am an honor's ambassador as well as a member of the Black Honors Association.
My involvement in Clemson University: I am involved in Gospel Choir, Clemson Black Student Union, and Collegiate Curls.
Why I chose Clemson and the Honors College: I chose Clemson because it is a great Engineering school that is neither too close or too far from home. I also got to connect with current students prior to committing, and their openness and guidance sealed the deal for me. I chose the Honors College because I knew having a more family oriented community within the larger community that is Clemson would benefit me. I also joined for the opportunities, challenges, and guidance it would provide.
My future goals: I plan to go into pharmaceuticals with my Chemical Engineering degree and help increase access to medicine for those who need it.