Clemson Honors Student Ambassadors
Looking for a Student Perspective on Clemson Honors?
Clemson Honors Student Ambassadors are Honors student volunteers who are official ambassadors for the Honors College and who are passionate about Honors at Clemson University.
Ambassadors meet with prospective students and their families to provide a student perspective on their various Honors experiences.
They are a diverse group of students, representing each of Clemson's academic colleges listed below, and they are involved in all aspects of campus life. They are developing communication, teamwork, and leadership skills as they interact with prospective students and their families.
You can read more about each ambassador within their major's college.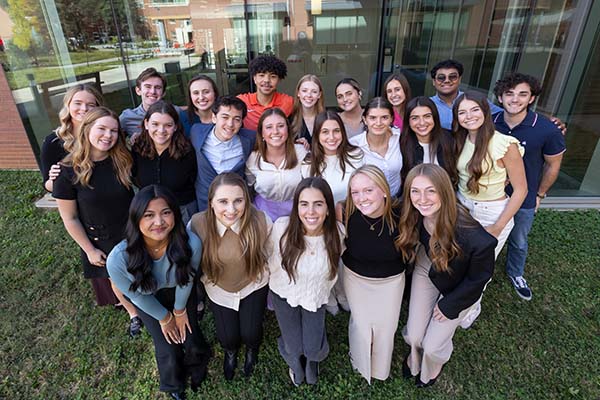 Name: Abigail Dills
Hometown: Gastonia
Major: Management
Class: May 2024
Email: aedills@clemson.edu
My involvement in the Honors College: I am an Honors Student Ambassador and have also taken several honors seminars.
My involvement in Clemson University: I am a member of Clemson Rotaract Club and look forward to becoming involved with more organizations on campus.
Why I chose Clemson and the Honors College: After graduating high school with a class of only 35 students, I was worried about the transition to a much bigger university. I picked the Honors College because I felt it would be the perfect close community within the much larger Clemson family to make this transition easier. In addition, the Honors College stood out to me because I was seeking an academically challenging environment that also provided me with plenty of resources to make the most of my four years at school. I chose Clemson because my dad has been a Clemson Football fan my entire life and I fell in love with the university after my first time on campus freshman year of high school.
My future goals: