Clemson Honors Student Ambassadors
Looking for a Student Perspective on Clemson Honors?
Clemson Honors Student Ambassadors are Honors student volunteers who are official ambassadors for the Honors College and who are passionate about Honors at Clemson University.
Ambassadors meet with prospective students and their families to provide a student perspective on their various Honors experiences.
They are a diverse group of students, representing each of Clemson's academic colleges listed below, and they are involved in all aspects of campus life. They are developing communication, teamwork, and leadership skills as they interact with prospective students and their families.
You can read more about each ambassador within their major's college.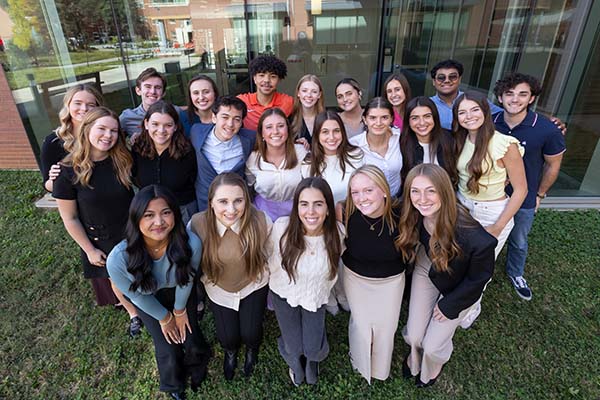 Name: Lee Mikell
Hometown: Columbia
Major: Civil Engineering
Class: May 2024
Email: gmikell@clemson.edu
Introduction: Hey! My name is Lee Mikell, and I am a civil engineering major from Columbia, South Carolina. I enjoy the outdoors, hanging with friends, listening to music, and good food.
Ask me about...: Organizations to get involved in, student government, and the best places to eat in Clemson!
Why I chose Clemson and the Honors College: Even though I am from gamecock country, I grew up a Clemson fan and attended many football games as a kid, so Clemson University was the obvious choice for me. The Honors College provided an opportunity for a big school to seem smaller. The smaller class sizes, unique courses, and numerous benefits are all reasons I am happy that I joined the Clemson Honors College.
My involvement in the Honors College: In addition to being an Honors College Ambassador, I served as a senator for the Honors Residential College during my first year.
My involvement in Clemson University: One of my favorite things about Clemson is the opportunity it presents for students to get involved in many different types of organizatons. I am part of the activities committee for student government, president of the American Society of Civil Engineers, on the Clemson waterski team, and a part of many different clubs, like Habitat for Humanity and the Clemson Hiking Club!
My future goals: I hope to own my own civil engineering firm and travel the world.