Clemson Honors Student Ambassadors
Looking for a Student Perspective on Clemson Honors?
Clemson Honors Student Ambassadors are Honors student volunteers who are official ambassadors for the Honors College and who are passionate about Honors at Clemson University.
Ambassadors meet with prospective students and their families to provide a student perspective on their various Honors experiences.
They are a diverse group of students, representing each of Clemson's academic colleges listed below, and they are involved in all aspects of campus life. They are developing communication, teamwork, and leadership skills as they interact with prospective students and their families.
You can read more about each ambassador within their major's college.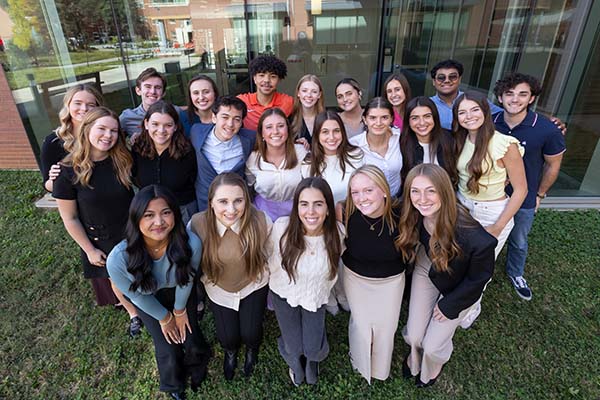 Name: Hayeon Cho
Hometown: Lexington
Major: Biochemistry
Class: May 2025
Email: hayeonc@clemson.edu
My involvement in the Honors College: I am an Honors Student Ambassador and live in the Honors Residential College.
My involvement in Clemson University: I am a member of the Biochemistry and Genetics Club. As a first-year student, I am looking to broaden my experiences!
Why I chose Clemson and the Honors College: Coming from a big high school, I had access to many resources and was exposed to diversity. I chose Clemson University because the school would offer me abundant and diverse resources for research opportunities, academic and career advising, and more. On the other hand, I wanted to be in a smaller setting to make more personal connections with people. I was also looking forward to working and studying with people who are very passionate about academics. So the Honors College was the perfect fit!
My future goals: I plan to attend medical school after graduation and become a field doctor or a medical researcher. I have always been fascinated by the science of the human body, and I want to enhance people's health.