Clemson Honors Student Ambassadors
Looking for a Student Perspective on Clemson Honors?
Clemson Honors Student Ambassadors are Honors student volunteers who are official ambassadors for the Honors College and who are passionate about Honors at Clemson University.
Ambassadors meet with prospective students and their families to provide a student perspective on their various Honors experiences.
They are a diverse group of students, representing each of Clemson's academic colleges listed below, and they are involved in all aspects of campus life. They are developing communication, teamwork, and leadership skills as they interact with prospective students and their families.
You can read more about each ambassador within their major's college.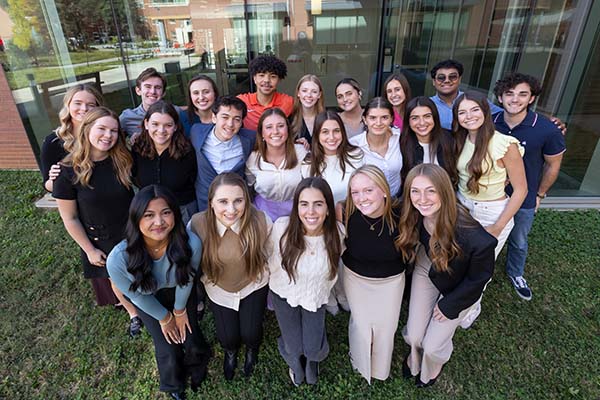 Name: Meg Applegate
Hometown: Medford
Major: Mechanical Engineering
Class: May 2024
Email: mappleg@clemson.edu
My involvement in the Honors College: Student Ambassador and Peer Mentor program (as mentee, and now mentor)
My involvement in Clemson University: Director Community Inclusion for Pi Beta Phi sorority, Asian Student Association (ASA), intramural volleyball, PEER/WISE, American Society of Mechanical Engineers (ASME)
Why I chose Clemson and the Honors College: I chose Clemson because of several different reasons, including the program for my major and the warm weather. However, the reason that has made the biggest impact on my life since coming here is the sense of community. Every single person here absolutely loves it, and I love being surrounded by people who are genuinely happy at this university. It is such a welcoming and fun atmosphere, and it makes every all-nighter-study-session worth it!
My future goals: After graduating with my undergrad degree, I'm hoping to go into the automotive industry, designing cars or manufacturing robotics. I also want to help give more resources to young girls who are interested in traditionally-male-dominated fields.