Clemson Honors Student Ambassadors
Looking for a Student Perspective on Clemson Honors?
Clemson Honors Student Ambassadors are Honors student volunteers who are official ambassadors for the Honors College and who are passionate about Honors at Clemson University.
Ambassadors meet with prospective students and their families to provide a student perspective on their various Honors experiences.
They are a diverse group of students, representing each of Clemson's academic colleges listed below, and they are involved in all aspects of campus life. They are developing communication, teamwork, and leadership skills as they interact with prospective students and their families.
You can read more about each ambassador within their major's college.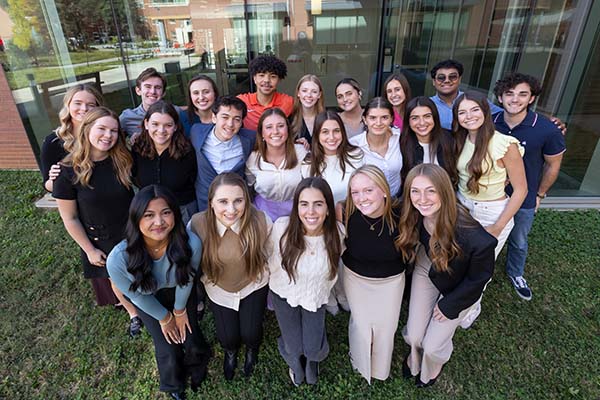 Name: Molly Loucy
Hometown: Milton
Major: Animal and Veterinary Sciences
Class: Class of 2024
Email: mloucy@clemson.edu
My involvement in the Honors College:
My involvement in Clemson University: Here at Clemson, I am a member of the Pre-Vet Club, I am an Honors Ambassador, and I am involved in undergraduate research. I also have worked at the Clemson University Sheep Farm and do intramural sports.
Why I chose Clemson and the Honors College: I chose Clemson for its Animal and Veterinary Sciences program. There are multiple research farms in the area where students can get a lot of hands-on experience, which was a huge reason I came here. I also wanted to go to a big school in a new place because my hometown and state are very small. I chose the Honors college because I could see the benefits it had, like opportunities for undergraduate research, pre-professional advising, and to join a close-knit community on campus.
My future goals: I hope to go to veterinary school after Clemson and adopt as many dogs as I can.