Clemson Honors Student Ambassadors
Looking for a Student Perspective on Clemson Honors?
Clemson Honors Student Ambassadors are Honors student volunteers who are official ambassadors for the Honors College and who are passionate about Honors at Clemson University.
Ambassadors meet with prospective students and their families to provide a student perspective on their various Honors experiences.
They are a diverse group of students, representing each of Clemson's academic colleges listed below, and they are involved in all aspects of campus life. They are developing communication, teamwork, and leadership skills as they interact with prospective students and their families.
You can read more about each ambassador within their major's college.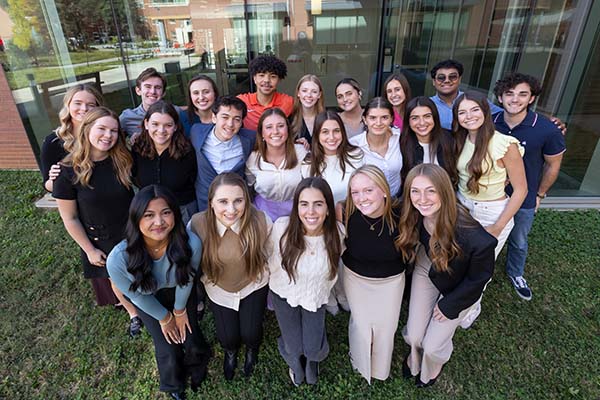 Name: Shamitha Nandi
Hometown: Sumter
Major: Architecture
Class: May, 2025
Email: shamitn@clemson.edu
Why I chose Clemson and the Honors College: I chose the Honors College because I really wanted to be part of a small community while also being part of the large Clemson family. Additionally, Honors College offered many academic opportunities that expanded my knowledge in different fields. As for Clemson University, I mainly joined for the people and a lively atmosphere!
My involvement in the Honors College: I am currently an Honors College resident (Cribb Hall), a Dixon Fellow, and 2021 EUREKA! alumni.
My involvement in Clemson University: I serve as an anchor for CU TigerVision and a member of the Indian Cultural Association.
My future goals: