Clemson Honors Student Ambassadors
Looking for a Student Perspective on Clemson Honors?
Clemson Honors Student Ambassadors are Honors student volunteers who are official ambassadors for the Honors College and who are passionate about Honors at Clemson University.
Ambassadors meet with prospective students and their families to provide a student perspective on their various Honors experiences.
They are a diverse group of students, representing each of Clemson's academic colleges listed below, and they are involved in all aspects of campus life. They are developing communication, teamwork, and leadership skills as they interact with prospective students and their families.
You can read more about each ambassador within their major's college.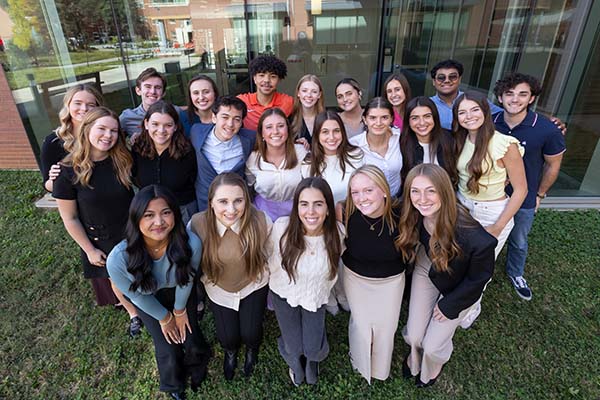 Name: Chapman Lowe
Hometown: Spartanburg
Major: Wildlife and Fisheries Biology (B.S.)
Class: May 2025
Email: slowe2@clemson.edu
Why I chose Clemson and the Honors College: My dad graduated in 1991 and 1993 with his Bachelors and Masters in Agronomy from Clemson, so I was always around the Orange and Purple on game day. When it was time to apply to colleges, I knew Clemson was going to be one of my top choices. Even though I couldn't tour officially or go into buildings because of COVID-19, campus still felt alive and almost normal in a time of uncertainty. The perks of being in the Honors College such as priority registration, smaller classes, and access to the Residential College were icing on the cake and made it easy to be #TigerTownBound.
My involvement in the Honors College: Besides being a Honors Ambassador, I currently live in Deschamps Hall as a part of the Honors Residential College.
My involvement in Clemson University: I'm involved with the on/off campus ministries Newspring Rally and Fuse, Clemson FCA, and The Hills retreat.
My future goals: Graduate early with my masters degree and pursue a doctorate in Ecological studies/ Ecology.