Clemson Honors Student Ambassadors
Looking for a Student Perspective on Clemson Honors?
Clemson Honors Student Ambassadors are Honors student volunteers who are official ambassadors for the Honors College and who are passionate about Honors at Clemson University.
Ambassadors meet with prospective students and their families to provide a student perspective on their various Honors experiences.
They are a diverse group of students, representing each of Clemson's academic colleges listed below, and they are involved in all aspects of campus life. They are developing communication, teamwork, and leadership skills as they interact with prospective students and their families.
You can read more about each ambassador within their major's college.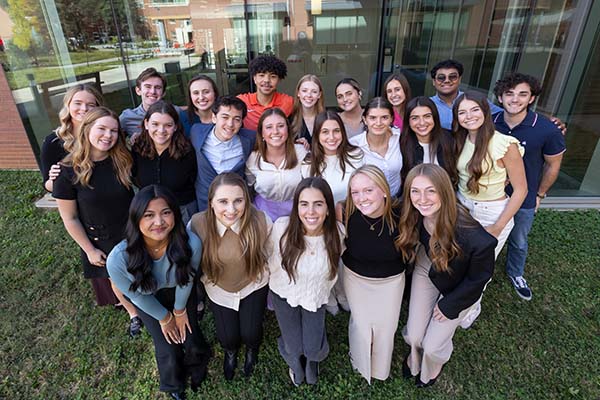 Name: Lucy McCardle
Hometown: Columbia
Major: Financial Management
Class: May 2024
Email: lmccard@clemson.edu
My involvement in the Honors College:
My involvement in Clemson University:
Why I chose Clemson and the Honors College: I chose Clemson University because I grew up in a Clemson family and found that after countless tours at other schools, Clemson University is where I felt most at home. I chose the Clemson University Honors College because I experienced an interactive and smaller sized program within my larger public school during high school. I wanted to be a member of the Honors College to mimic this smaller program within my larger college setting, and have loved every minute of it!
My future goals: