Faculty & Staff Profiles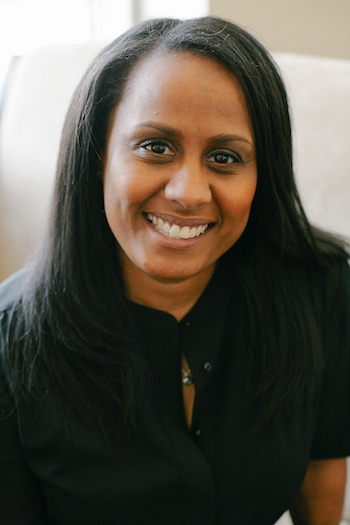 Angela Carter
Assistant Professor

Office: 404A Gantt Circle
Phone: 615-995-8418
Email: adc5@clemson.edu
Vita: Click Here
Educational Background
Ed.D. Adult Education/Human Resource Development
University of Georgia 2015
M.Ed. Workforce Development Education
University of Arkansas 2012
B.A. English Literature
Georgia State University 1995
Profile
I am an Assistant Professor in the Master of Human Resource Development program and am an International Coaching Federation ACC Certified Executive Leadership Coach.

After receiving an English degree from Georgia State University, I embarked on a journey of complimentary but different careers. My first, a 16-year stretch in the shopping center industry is where I first fell in love with training and development, coaching, and mentoring emerging leaders. A career change to human resource development and corporate training roles in the employee wellness analytics and aerospace industries solidified my experience as a workplace change leader and organizational learning practitioner. Along the way, I received a MEd in Workforce Development from the University of Arkansas, and an EdD in Adult Education and Human Resource Development from University of Georgia.

My research spans a wide range of HRD issues, with a common thread being an intense passion for developing leaders and particularly those in underserved populations. I teach, research, and present on issues concerning inclusion and equity, leadership, mentoring, and coaching. My current stream of research includes ways coaching can reduce the effects of imposter phenomenon, as well as developing an intersectional coaching framework.

I lead and facilitate the TIGERS Advance Trailblazers program, a 9-month faculty development and mentoring initiative. In addition, I am an Intercultural Development Inventory Qualified Administrator as well as a faculty commissioner and incoming chair of the Commission of The Black Experience.
Courses Taught
Foundations of HRD Leadership
Organization Development
Human Performance Improvement
Foundations of Human Resource Development
Needs Assessment for Education and Industry
Consulting for Education and Industry
Knowledge Management
Instructional Systems Design
Evaluation of Training & Development
Learning Leadership
Program Planning
Program Evaluation

Research Interests
Executive and Organizational Coaching
Leader & Leadership Development
Diversity, Inclusion & Intersectionality in the workplace
Imposter Phenomenon
Training and Development
Instructional Design and E-Learning
Action Learning and Action Research