Faculty & Staff Profiles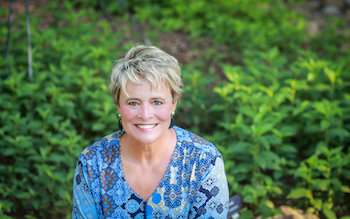 Beatrice Naff Bailey
Professor, Social Studies Education

Office: 212 Holtzendorff, Clemson
Phone: 864-650-2987
Email: cbeatri@clemson.edu
Vita: Click Here
Educational Background
EdD Curriculum and Instruction
Virginia Tech 1987
MA History
Clemson University 2012
MA Theology
Bethany Theological Seminary 1981
BA English
Longwood College 1978
Profile
Bea is a professor of social studies education within the Department of Teaching and Learning within the College of Education at Clemson University). Bea's current research interests relate to global citizenship education within teacher education and to Southern American Internationalists During the Interwar Years.

Courses Taught
ED 991 Dissertation Research
ED 894 Directed Research
ED 980 Internship in Curriculum and Instruction
EDF 879 Qualitative Research in Education
ED 870 Schooling as a Cultural Process
EDSEC 846 Research Literature in the Teaching of English
EDSEC 841 Advanced Methods in the Teaching of English
ED 8380 Young Adult Biographies: Ancient Greece and Rome
ED 8380 Early Civilizations for Middle Grades Teachers
ED 8380 Modern Civilizations for Middle Grades Teachers
ED 8380 Coming of Age in the Modern South
EDML 8120 Middle School Social Studies Methods
EDML 8080 Middle Grades Assessment for Teachers
EDSEC 765 Secondary School Curriculum
EDEL 760 Elementary School Curriculum
ED 738 South Carolina History for Teachers
ED 738 South Carolina Literature for Teacher
ED 738 Teaching Religious Literature and History in the Public Schools
ED 635 Clemson Writing Project
EDSEC 424 Teaching Secondary English
EDSEC 412 Directed Teaching Supervision
EDSEC 324 Practicum in Teaching Secondary English
HIST 389 Creative Inquiry: Documenting Ancient Forms of Mediterranean Hospitality in Western Tradition
HIST 389 Creative Inquiry: Life & Times of Ben Robertson, Southern Modernist and Local Legend
HIST 389 Creative Inquiry: Research on Life and Legacy of Ben Robertson, Jr.
HIST 389 Creative Inquiry: CU's Ben Robertson and American Internationalists Supporting the Battle of Britain
ED 3010 Principles of American Schooling
STS 102 Ideas, Machines, and Society


Research Interests
McCorkle, W & B. Bailey (2016). UN human rights violations here at home? The plight of undocumented and DACA students in South Carolina, USA. Journal Of International Social Studies, 161-167.

Bailey, B. & A. Grubb. (2015). Foreword to Ben Robertson's Reissued Travelers' Rest. In Travelers' Rest. Clemson, SC: Clemson University Press.

Bruce, R.T. and B. Bailey. (2014). Religious issues in English Education: An examination of the field. Religion and Education. 14 (3)

Bailey, B. & M. Cook. (2013). Using young adult biographies to "Do History." SIGNAL. 36 (2) 28-30.

Rosenblith, S. & B. Bailey. (2008). Cultivating a religiously literate society: Challenges and possibilities for public schools.
Religious Education, 103, 145-161.





Links
http://www.iajiss.org/index.php/iajiss/article/view/244