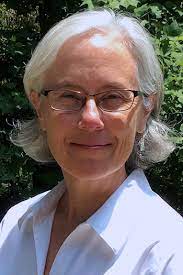 Educational Background
Ph.D. Geography
Clark University 1998
M.A. Geography
Clark University 1994
B.A. Political Science
University of Arizona 1984
Profile
Dr. Jean E. McKendry is Director of Research Development in the College of Education (CoE). Dr. McKendry draws upon 20 years of experience in Washington, DC working in positions with higher education, federal agencies, and nongovernmental organizations. She provides research development support to the CoE Associate Dean for Research (ADR) in carrying out strategic priorities, mentoring early career faculty, providing proposal development services, researching targeted funding opportunities, and leading grant writing workshops. Dr. McKendry works closely with the College Grants Administrator on proposal submissions and is a non-voting representative on the College's research committee. In 2020, she received the College of Education's Exceptional Performance and Outstanding Service Award. From 2014-2018, she also provided research development support to the College of Behavioral, Social and Health Sciences. In 2016-2017, Dr. McKendry participated in the inaugural class of the President's Leadership Institute at Clemson, and currently chairs the university's Commission on Women.

Prior to joining Clemson University, Dr. McKendry was Senior Researcher with the American Association of Geographers (AAG). Her applied research and publications have focused on diversity in higher education geography, conservation, environmental policy, cartography, and GIS and health. Jean has served as a co-investigator on grant-funded projects supported by the National Science Foundation, National Institutes of Health, US Department of State, and the National Park Service. In her role as Deputy National Coordinator for the Cooperative Ecosystem Studies Units (CESU) Network, she worked with 13 federal agencies and more than 200 universities to promote collaboration on research, technical assistance, and education, for which she won the CESU National Network Award. Dr. McKendry also co-led a project with the American Association for the Advancement of Science to advance science capacity in Haiti following the 2010 earthquake. She has held positions on the boards of the GIS Certification Institute, the Cartography and Geographic Information Society, and the Canadian Cartographic Association.

Dr. McKendry received her Ph.D. and M.A. degrees in geography from Clark University and her B.A. degree in political science from the University of Arizona.