About the Advancement Board
The College of Education Advancement Board partners with the College to seek resources and networking opportunities that support innovative projects, partnerships, scholarships and research. The board meets twice a year and works with the College throughout the year to assist with development and engagement efforts. Advancement Board members hail from governmental entities, school districts, corporations and nonprofit organizations, and all are committed to the College of Education's efforts to improve educational and economic outcomes across South Carolina and the nation. 
In Memoriam: Calvin 'Chip' Jackson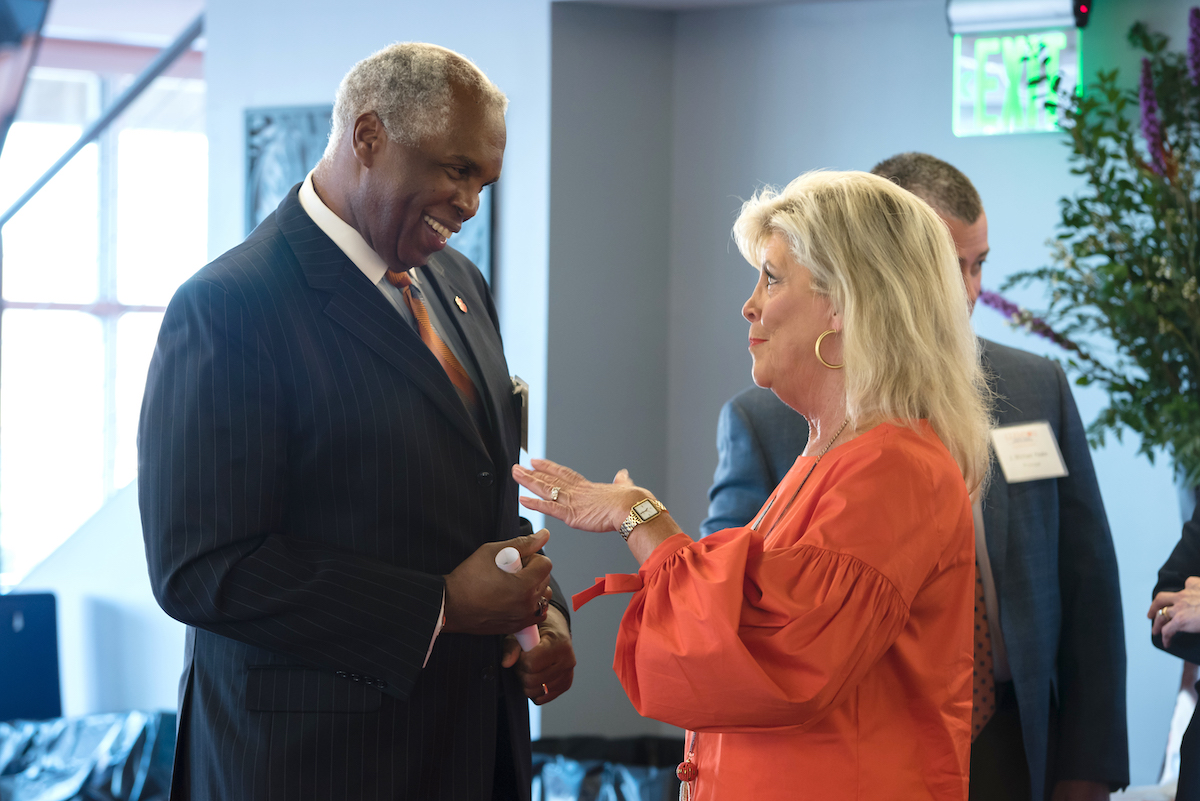 The College of Education pays special recognition to Calvin "Chip" Jackson, the inaugural chair of Advancement Board whose leadership was critical in our founding as a standalone college. As chairman of our Senior Advisory Board, he shepherded its evolution to an Advancement Board, and he was an outstanding supporter in our efforts to transform education. He passionately served our College, and a host of educational pursuits, until his death in August 2020. For these reasons and more, we awarded Calvin "Chip" Jackson the second annual Distinguished Friend of the College of Education award. Photo: Jackson (left) with current Advancement Board chair Kathy Howard.
Advancement Board Members
Edith Howard Bostic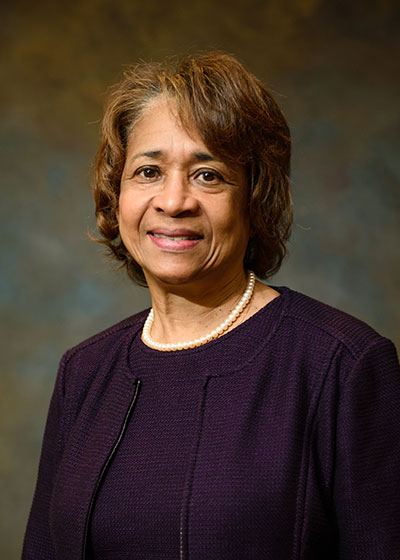 Edith (Edie) Bostic is an active volunteer in the field of education. She has a bachelor's degree from Northwestern University and earned her master's degree from Clemson University in 1978. Early in her career she taught in Fairfax County, Virginia, and Greenville County, South Carolina.
Currently, Bostic is a member of the Clemson University Foundation Board, an alumni regent for Northwestern University, director of the Northwestern Atlanta Area Alumni Admission Council, and a member of the Northwestern WE WILL Campaign committee. In 2007, she was a recipient of Northwestern's Alumni Service Award. She is a member of Sen. Johnny Isakson's Military Academy Selection Board. She also has served as a member of the Spartanburg Methodist College Board of Trustees.
Bostic is involved in a number of education and arts organizations in the Atlanta area. She was instrumental in expanding the Fulton County, Georgia, curriculum to include Mandarin Chinese.
The daughter of a U.S. Army Officer, she calls the world her home. Edie now resides in Atlanta, Georgia, is married to James E. Bostic Jr. '69, '72, and has two grown sons, James III, CU '05, Johns Hopkins '12, and Scott, USMA '05 (West Point), Wesley Theological Seminary '16.
Michael Brenan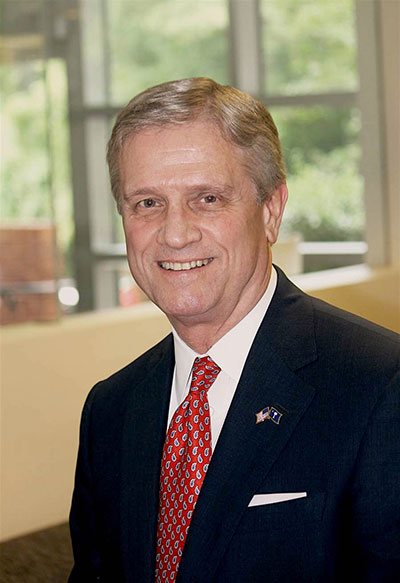 Michael R. Brenan is the state president of BB&T for South Carolina. He began his career in banking in 1975 as a management trainee. In 1988, he became the president and chief executive officer of Bank One, Portsmouth, N.A. In 1994, he became chairman, president and chief executive officer of MainStreet Financial Corporation, a multi-bank holding company, headquartered in Virginia. In 1998, MainStreet was acquired by BB&T Corporation and Brenan moved to Columbia to assume his responsibilities with BB&T. He holds a Bachelor of Arts in economics from Bowling Green State University.
Brenan currently serves on the board of a number of organizations, including the Trinity Forum, University of South Carolina's Business Partnership Foundation (past chairman), Claflin University, the South Carolina Bankers Association (past chairman), United Way of the Midlands (past chairman), South Carolina Independent Colleges and Universities (past chairman), South Carolina Chamber of Commerce (past chairman), Greater Columbia Chamber of Commerce (past chairman), Governor's School for Science and Mathematics Foundation (past chairman), BIPEC (treasurer), Central SC Alliance (chairman), Midlands Business Leadership Group, and Palmetto Business Forum Executive Committee. Gov. Nikki Haley appointed him to the South Carolina Board of Education.
Brenan and his wife Julie have four children: Erin, Andrew, Rob and Molly.
Traci Young Cooper, Ed.D.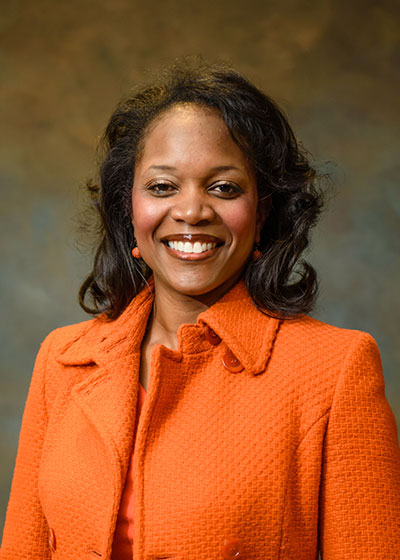 Traci Young Cooper, Ed.D., serves as past chair of the South Carolina State Board of Education, representing the Fifth Judicial Circuit. She served as chair-elect of the state board in 2014, and as chair of the board in 2015. She has worked as a secondary English language arts teacher, curriculum resource teacher, assistant administrator, assistant principal and district-level administrator. In 2002, Cooper was selected as South Carolina's State Teacher of the Year.
A lifelong learner, Cooper is a graduate of Richland School District One's Aspiring Administrators Academy and the South Carolina Educational Policy Fellows Program, and was a Fulbright Memorial Fund Teacher Program participant in Tokyo, Japan. She was also named by the National Afterschool Alliance as a 2007 National Afterschool Ambassador. She served as the interim senior executive director of student support services for Richland County School District One, and is currently Richland One's director of strategic partnerships and extended day programs.
Her acute interest in educational policy formation and public school advocacy was cemented on the South Carolina Education Oversight Committee, where she served two consecutive terms. While on the EOC, she worked with bipartisan colleagues on an ongoing review of the state's education improvement process, assessed school/school district outcomes, promoted the need for higher levels of student achievement, and evaluated the standards schools must meet to build the education system needed to compete in the 21st century.
Cooper obtained a Bachelor of Arts in English from Georgetown University; Master of Arts in Teaching from the University of South Carolina; Educational Specialist degree from South Carolina State University; and a doctorate in educational administration from South Carolina State University. She is married to Dr. Noble P. Cooper, Jr., and the Coopers have three children (Carlisle Carrington, Chandler Christina, and Noble Cooper), who attend public schools in South Carolina.
Patricia Creighton Edwards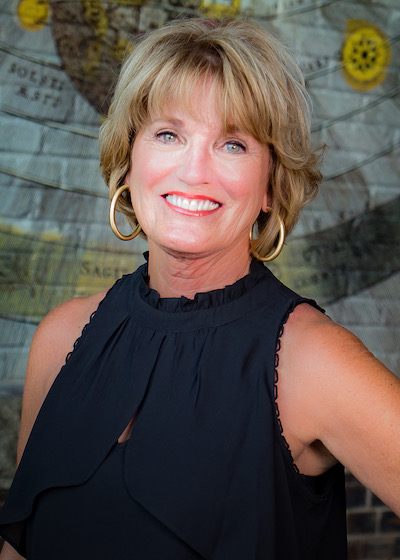 Trish Edwards is a proud third-generation graduate of Clemson University, following her grandfather, father and uncle. A native of Charleston, S.C., she was the first female in her family to attend Clemson. She graduated in 1975 with a B.A. in early childhood and elementary education and then received a master's degree from Columbia College in Divergent Learning. Edwards was Miss Clemson University in 1974, served on the University Parents' Council, and is a sustaining member of the Clemson Fund and IPTAY. She and her husband of 43 years, James M. (Eddie) Edwards III ('74), raised a growing family in the Midlands and built Edcon Inc., General Contractors, dedicated to building educational facility projects statewide.
Edwards was a S.C. classroom teacher in Charleston County, Lexington School District One, and Lexington/Richland 5 for 37 years, teaching first grade through middle school and hosting Teacher Cadets, UofSC Literacy undergrad classes, and student interns from Newberry College, Columbia College and UofSC. She served on numerous advisory committees benefiting students, parents and administrations, led literacy professional development sessions, presented annually for SCRI, and represented D5 as a Teacher of the Year (TOY).
Since her retirement in 2012, Edwards has been a supervisor for UofSC COE Early Childhood and Elementary students. A board member of the District Five Foundation, D5 TOY Selection Committee, and Snackpacks for D5 Students, she serves as an advocate for children with disabilities and continues to mentor first-year teachers. She and Eddie have three children – two of which are Clemson alumni – and eight grandchildren.
Katherine Howard (Chair)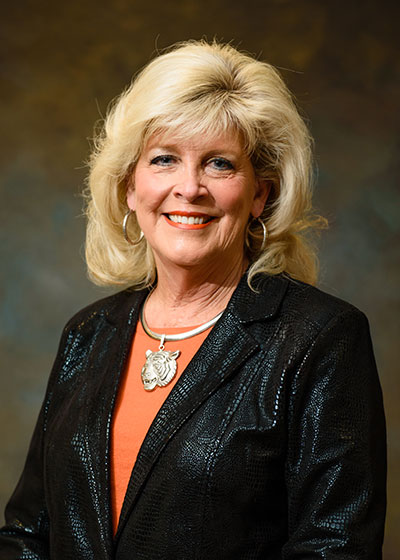 When Katherine Howard became a Tiger, she was "All In" and has been since her first step on the Clemson campus with her family. She spent summers at Clemson at 4-H camp as a young girl, firmly planting in the minds of her parents that she would become a college student at Clemson. Having always wanted to be a teacher, she received her bachelor and master's degrees from Clemson. She also received her Ph.D. in school leadership from the University of South Carolina.
Very early in her career, Howard became a successful school principal, leading her schools to Palmetto's Finest as well as National Blue Ribbon Schools. She served as president of the S.C. Principals Association, and has been named S.C. Administrator of the Year by numerous organizations. She also was elected to serve on the International Association and Supervision of Curriculum and Development for three years. A great honor for her service was the Lifetime Achievement Award from the S.C. Association of School Administrators.
Howard and her husband own Sand Dollar Consulting, a firm dedicated to improving schools through coaching principals and monitoring and improving classroom instruction. She is also active in her church and community. In addition, she is the chair of the South Carolina Lions Charitable Services Board and a member of the Greenville County Planning Commission.
Dedication to her alma mater is why Howard continues to "bleed orange." She has been honored to serve on the School of Education Transition Team, the College of Health, Education and Human Development External Advisory Board, the University Parent's Council, and the College of Education Campaign Leadership Committee. The honor of being named a Clemson University Alumni Fellow was a highlight of her life.
John C. Read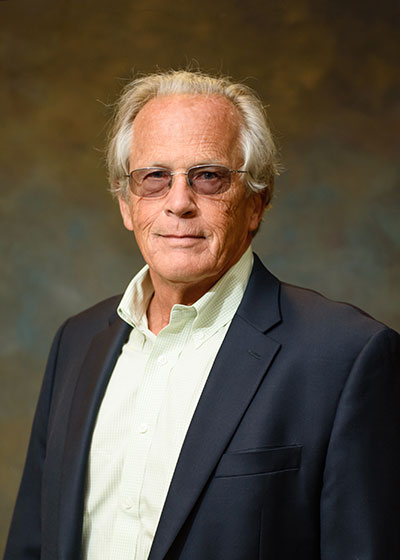 John C. Read is CEO of the Tri-County Cradle-to-Career Collaborative, a collective impact initiative supporting the education success of children in the Charleston, South Carolina, region from prenatal to work force readiness. Previously, Read served as president and chief executive for SeriousFun Children's Network, Paul Newman's global network of camps and programs serving children with life-threatening illnesses. From 2002 to 2011, he served as chief executive for Outward Bound USA. During his tenure, most of the organization's independent 501(c)3s agreed to merge under a single fiduciary board and authoritative management.
Read entered the non-profit sector after serving as president and CEO for Heavy Duty Holdings, a $400 million mobile equipment components company he founded and consolidated (now Commercial Vehicles Group, Inc). He began his career in government service, holding positions at the federal level in the Department of Health, Education and Welfare and the Treasury Department, and at the state level serving as the chief economic advisor to the Governor of the Commonwealth of Massachusetts. In 1976, he was appointed by President Ford and confirmed by the U.S. Senate as assistant secretary for employment standards in the Labor Department.
Following public service, Read spent 13 years with Cummins Engine Company in a series of manufacturing plant management positions, culminating as vice president for the worldwide engineering and manufacture of the company's mid-range family of engines. At the Donaldson Company, a global manufacturer of engine and industrial filtration products, he served as an executive vice president for engine filtration products worldwide before establishing Heavy Duty Holdings.
Read graduated from Kent School in 1965 and holds a B.A. and MBA from Harvard University and an honorary doctorate from Centenary College and Shenandoah University. He is married to Alexandra Read and they have three children and five grandchildren.
Burke Royster, Ph.D.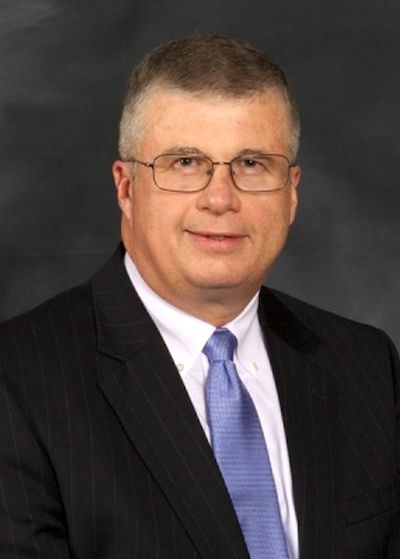 Burke Royster, Ph.D., became the 10th superintendent of Greenville County Schools, the 44th largest district in the nation, in 2012. A 39-year veteran of public education, his tenure as superintendent has been marked by significant advances in student achievement, with a particular focus on improving the district's graduation rate and ensuring that students are college and career ready. In a nod to the progress achieved under his direction, Dr. Royster was named an Education Week Leader to Learn From in February of 2017, was one of Greenville Business Journal's 50 Most Influential in 2017, and was named 2018 Superintendent of the Year by the South Carolina Association of School Administrators and the South Carolina Association of Athletic Administrators.
As a direct result of his initiatives, the Greenville County Schools' graduation rate has risen 15 points since 2012 and is currently at 87%. During the same period, the graduation rate for the African-American subgroup has risen 20 points (82%), the subsidized meals subgroup is up 19 points, and the Hispanic subgroup has improved 21 points to 88%, which is one point higher than the overall student body. Additionally, since restructuring our special education service model to a more inclusive culture, the graduation rate among students with disabilities has climbed 21 percentage points and the passage rate for disabled students on the State's End of Course Exam Program (EOCEP) has increased 10 percent in English and 17 percent in history. 
The son of former Anderson County District Five Superintendent Dr. William B. Royster and his wife, Betty, Royster grew up in Anderson County, South Carolina, and received his bachelor's and master's degrees from Clemson University. He also holds a Ph.D. in Educational Leadership and Policies from the University of South Carolina. Royster is married to the former Tina Stephenson, who is retired from banking. 
College of Education
College of Education | 101 Gantt Circle