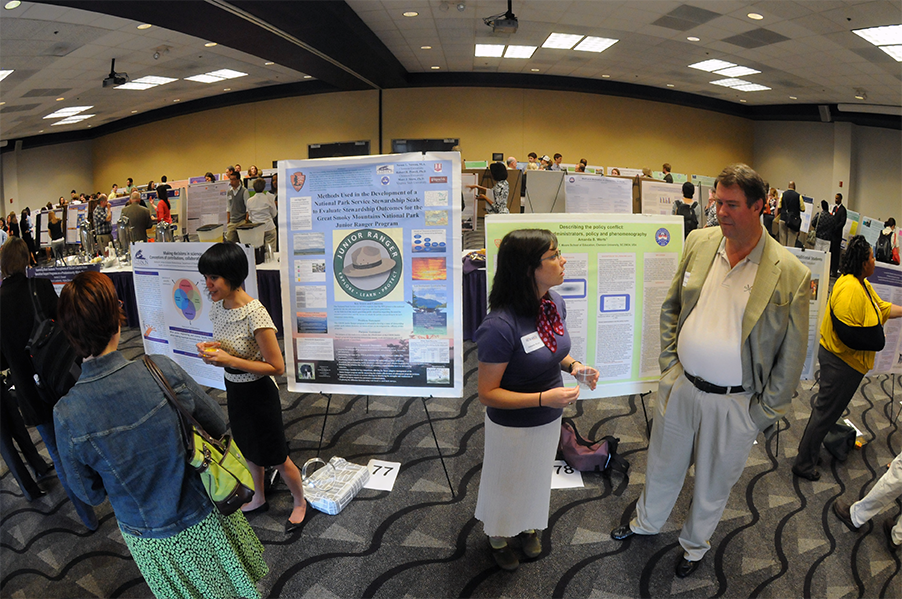 The purpose of the Department of Education and Human Development (EHD) Quantitative Clinic is to provide statistical support to faculty, graduate students, practitioners, and policy makers in the field of education that will lead to improved educational outcomes in the state of South Carolina and beyond.
The EHD Quantitative Clinic seeks to advance the mission of Clemson University's College of Education by providing statistical consulting services, methodological training, opportunities for research collaborations, and program evaluation services.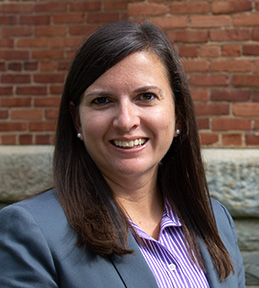 Dr. Christy Brown
EHD Quantitative Clinic Director
Clinical Assistant Professor of Quantitative Methodology
cjb2@clemson.edu
Services
The consultants at the EHD Quantitative Clinic understand the unique constraints imposed by conducting research in school settings and other educational contexts on constructs that are not directly measurable (e.g., ability, motivation, anxiety). Areas of expertise include research design in educational contexts, survey development, validity and reliability of quantitative instruments, factor analysis, psychometric modeling, hierarchical linear modeling, and structural equation modeling. Ideally, consultation begins early in research design and study planning.
For faculty, examples of available services include:
Methodological and evaluation aspects of grant proposals
Research design
Sample size determination
Selection of an appropriate method of analysis
Assistance running statistical analyses
Interpretation of results
Software support including JMP, Minitab, SPSS, R, SAS, and Mplus
Preparation of reports and manuscripts
For students, the EHD Quantitative Clinic is available to answer questions about research designs, appropriate statistical methods, steps for running specific analyses, or interpretation of data analysis results, but will not conduct statistical analyses for student research. The EHD Quantitative Clinic does not provide consultation on course assignments or materials.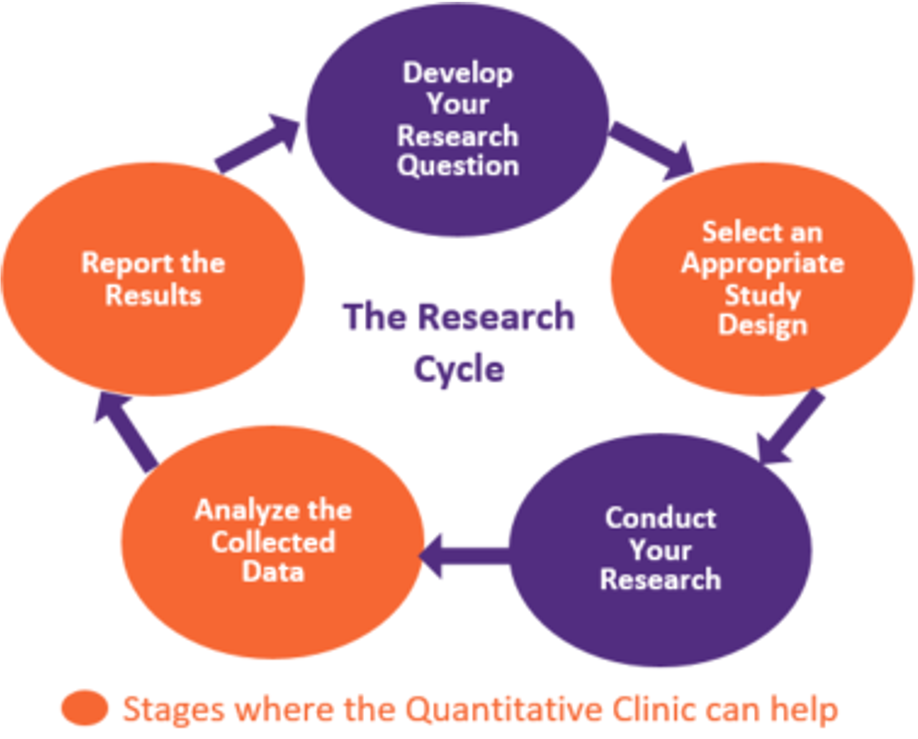 Policy
To schedule an appointment please complete this request form with some general information about your educational research project. After completing the form, someone from our team will contact you to schedule a meeting.
For researchers in the College of Education, the cost of our team's general consulting time is covered by the Department of Education and Human Development. Long-term projects requiring greater involvement may need additional arrangements. When participating in externally funded projects, grant support may be requested. We are willing, resources permitting, to assist researchers outside of the College of Education, but priority will be given to researchers affiliated with the College of Education.
When consultants have made substantial contributions to a project, co-authorship is generally expected. According to the Publication Manual of the APA (7th edition, p. 24), "Substantial professional contributions may include formulating the problem or hypothesis, structuring the experimental study design, organizing and conducting the analysis, or interpreting the results and findings." For lesser contributions, acknowledgment can be made in a note such as, "The authors wish to thank the Clemson University Education and Human Development Quantitative Clinic for their methodological support."
Department of Education and Human Development
Department of Education and Human Development | 209 Gantt Circle